Gratis og hurtige leveringer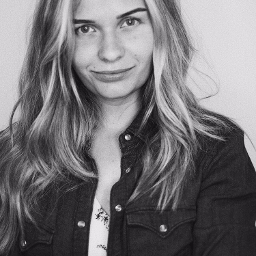 Julia Kropovinska
Julia Kropovinska is a freelance illustrator based in New York City, United States. Many customers have been working with her for many years, creating patterns for bedding, packaging, textiles, ceramics, illustrations for books, magazines, postcards and posters. Julia's work can be seen around the world - from organic honey packaging in Australia to children's books in America. The basis of Julia's work is animals and botanical motifs, the technique of which distinguishes her work from anyone else. In her work, she uses several materials to thoroughly elaborate all elements and to give details a special character. This diligent work ultimately leads to a unique result. The main materials for her work are watercolor, watercolor pencils, which, together with a detailed digital refinement, allow to use illustrations for printing large sizes and on any materials. The main feature in the drawing for Julia is the purity of watercolor, which is so difficult to achieve, the harmony of color and the creation of unique images for the characters.
http://kropovinskaya.com/
Din indkøbsvogn er fuld.
Desværre kan vores indkøbsvogn kun håndtere 100 forskellige produkter. Lav venligst en ny ordre eller kontakt kunde service hvis du vil tilføje flere produkter.
Cookies
At have et behageligt ophold på vores side er vores højeste prioritet, og vi bruger cookies for at få det til at ske.
Cookies er smarte data, der hjælper med at få vores websted til at fungere korrekt. Nogle er nødvendige, andre hjælper os med at give dig en bedre og mere personlig oplevelse.
Læs vores for mere information.